Action is in our genes
We make precision therapies that make genomic testing actionable for every patient.
Founder's Letter | Q4 2021
Dear Cancer,
October 2021
As we enter into the closing quarter of an eventful year, I'd like to take this opportunity to share a recent reminder of why we began this journey. Elevation Oncology was founded not only to bring new targeted therapies to patients with cancer, but to shine a spotlight on the journey that we as a cross-disciplinary industry are taking to bring about a future where every patient can receive care built around understanding and targeting their unique tumor drivers. This involves asking ourselves some tough questions about the status quo, and what change each of us is in the position to enable.

The passionate team of patient advocates at OffScrip Media recently spoke with Elevation Oncology clinical investigator Dr. Stephen Liu about some of these tough questions in a new sponsored episode of their podcast series OUT OF PATIENTS entitled "Dear Cancer,". Dr. Liu is an oncologist at Georgetown Lombardi Comprehensive Cancer Center who has dedicated his career to advancing the treatment of thoracic malignancies including NSCLC, an area of practice that has been truly transformed by precision medicine. He is interviewed by Matthew Zachary, a brain cancer survivor who has channeled his personal experiences into the creation of OffScrip Media, the first audio broadcast network and educational publisher focused on health equity and patient advocacy.
Bringing together the perspectives of patient, patient advocate, health care provider, and drug developer, Matt and Dr. Liu have a truly insightful discussion about the modern challenges facing patients with cancer and their treating physicians today, including:
What does the 21st century "Patient Bill of Rights" look like, and should biomarker testing for cancer now be a right?
Who is responsible for initiating the conversation about genomic testing and personalized treatment opportunities – the patient, or the physician?
Given the rapidly changing landscape of approved and investigational treatment opportunities in oncology, it's hard for any treating physician to keep up – is it ok for patients to ask for another medical opinion from a specialist?
We invite you to listen in on this conversation on your favorite podcast platform, or in the embedded player below. Furthermore, we invite you to join the conversation, and to help us build forward an industry that advocates for delivering more consistent and equitable care to patients in need. We look forward to working with you.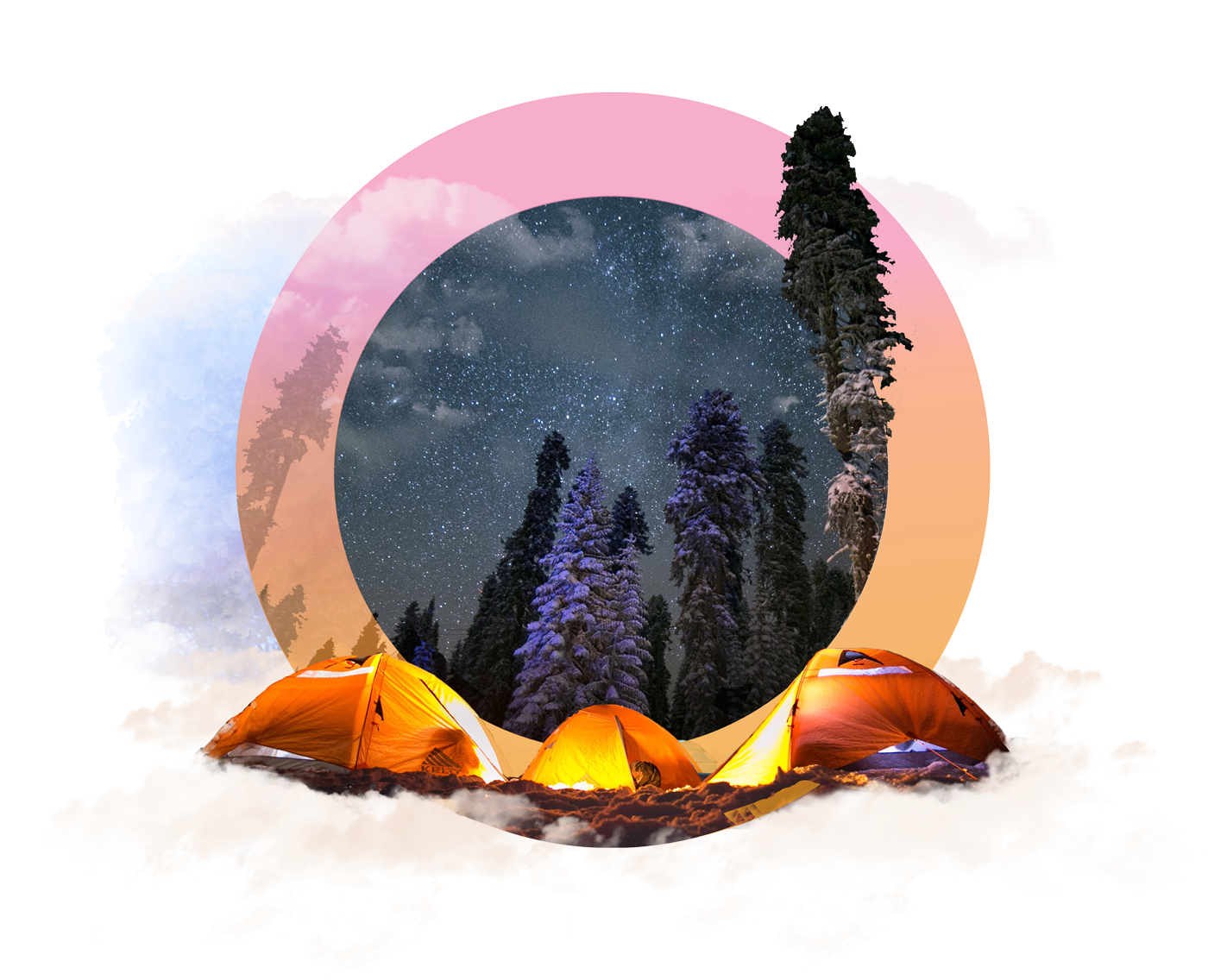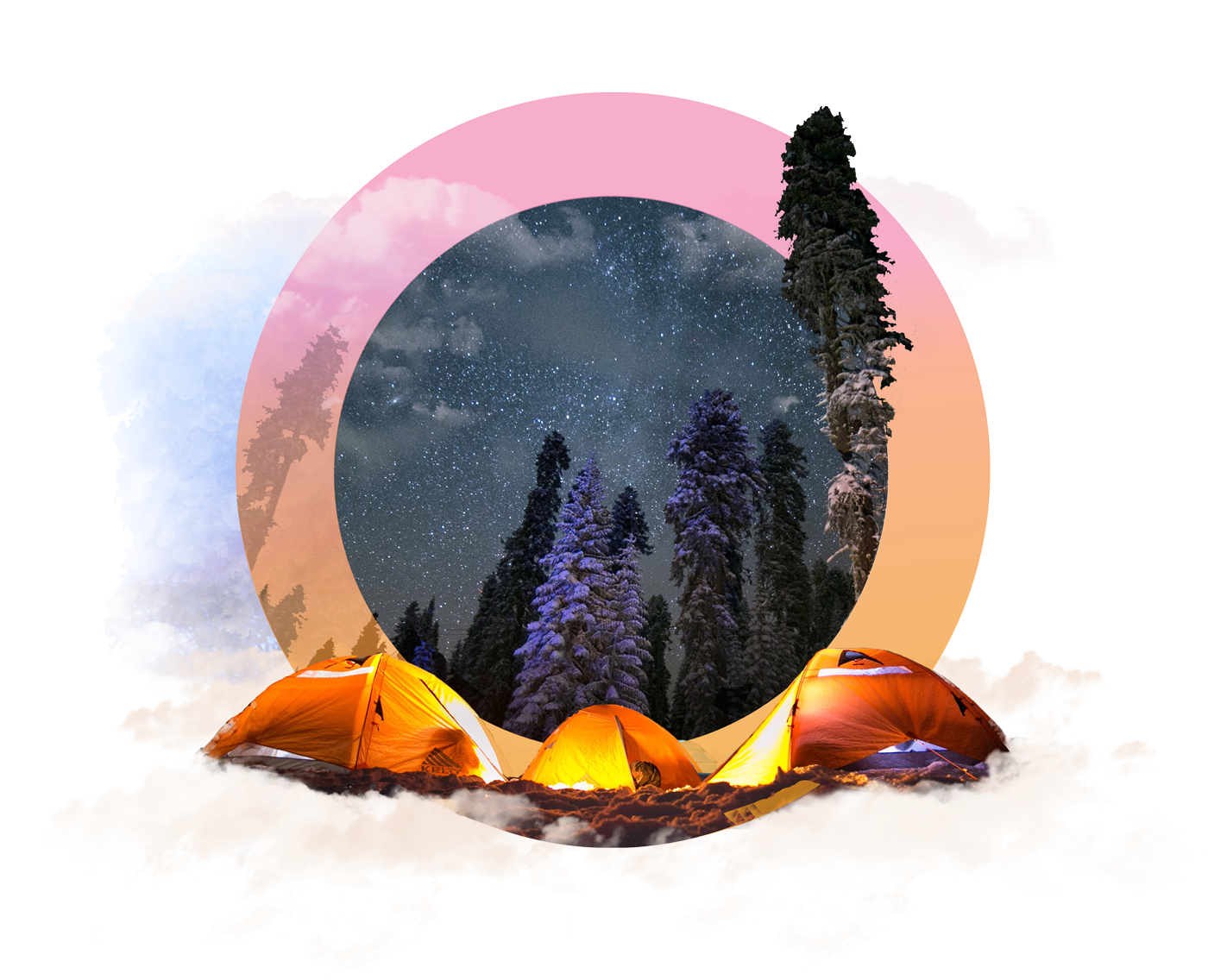 It takes a team to reach the summit
We are experienced oncology drug developers united by a shared passion for identifying true precision therapies that will illuminate a clear treatment pathway for our patients.
Join Our Team
Leadership
Shawn M. Leland is the Founder and Chief Executive Officer of Elevation Oncology overseeing all day-to-day operations.  Shawn brings over a decade of experience in medical affairs and business development for the pharmaceutical/biotech industry, with a focus on building collaborations to realize the full potential of targeted and personalized therapeutics. Shawn has been involved in global transactions totaling more than $450 million in upfront payments and milestone payments at Eli Lilly, ARIAD Pharmaceuticals, Argos Therapeutics and Verastem Oncology.  Shawn has also served as an expert strategic consultant for Catenion providing guidance on portfolio management for pharmaceutical/biotech companies.
Shawn resides in Denver, Colorado and enjoys snowboarding, hiking and cycling.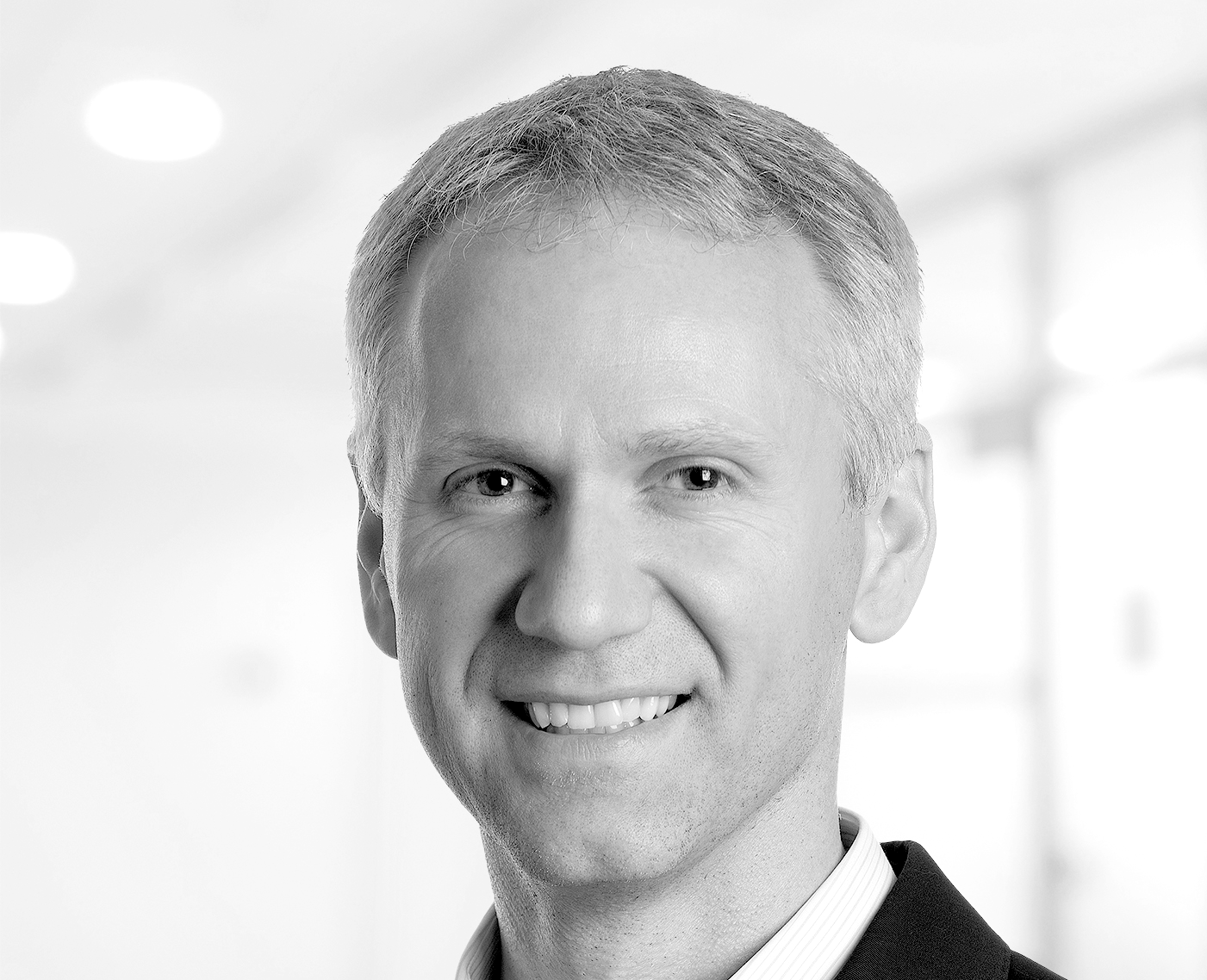 David Dornan, PhD
Chief Scientific Officer
David Dornan brings to Elevation over two decades of industry and academic oncology drug discovery and development experience. His research spans across multiple therapeutic modalities targeting cancer susceptibilities and modulating the immune system to translate into meaningful therapeutic interventions for patients. He joins Elevation Oncology from Bolt Biotherapeutics. As Chief Scientific Officer, he was responsible for the scientific strategy and building of the company's portfolio in targeted immunotherapies. Prior to this, David was the head of Oncology Research at Gilead, identifying, validating, and translating oncogenic targets into actionable entities with biologic and small molecule therapeutics and oversaw the integrated oncology strategy team. He began his career at Genentech, where he spent 10 years serving in positions of increasing responsibility and played key roles in target discovery and validation, as well as translational research programs.
David received his Ph.D. from the University of Dundee in Molecular Oncology and Biochemistry and completed a postdoctoral fellowship at Genentech.
David resides in California and enjoys outdoor activities such as skiing, snowboarding, and running.
Joseph Ferra brings to Elevation over 20 years of financial, strategic and leadership experience in the pharmaceutical/biotechnology industry. Prior to joining Elevation, he was Chief Financial Officer of Syros Pharmaceuticals where he led the development and implementation of key financial and capital strategies and contributed to corporate initiatives. Previously, he spent over a decade as an investment banker in the biotechnology and pharmaceutical industry, where he established a strong track record of advising on equity and M&A transactions. This included serving as Managing Director and Co-Head of Healthcare Investment Banking at JMP Securities and being a member of the investment banking groups at JP Morgan and UBS. Earlier in his career, Joe served in sales and engineering roles in the life science tools industry. He earned his MBA from The Stephen M. Ross School of Business at the University of Michigan. He obtained a B.S. in Chemistry with Distinction from Purdue University, where he contributed to published papers and conducted research at the National Institutes of Health. 
Joe also currently serves as a member of the Executive Committee of the General Board of Directors and as the Chair of Audit & Risk Committee for the YMCA of Greater Boston.
Joe resides in Rhode Island and enjoys playing guitar, sailing, hiking and anything else involving the outdoors.
Valerie Malyvanh Jansen, MD, PhD is a physician-scientist who brings over 10 years of experience in medicine and oncology drug development. Prior to joining Elevation Oncology, Valerie was Executive Medical Director at Mersana Therapeutics, serving as the medical lead for the clinical development of antibody-drug conjugates (ADCs). Prior to that, she was Senior Medical Advisor at Eli Lilly, where she led global translational science for abemaciclib and served as the lead Clinical Research Physician on early and late phase clinical trials. Through her scientific and clinical expertise, she impacted multiple early and late stage clinical programs as well as preclinical R&D and corporate business development.
Valerie started her career in academia as a faculty member at Vanderbilt University, with a translational research program focused on understanding mechanisms of resistance to cancer targeted therapies. She also cared for patients with breast cancer in the clinic, exemplifying the bench-to-bedside model. She co-authored numerous peer-reviewed research articles and received numerous awards for her research endeavors including a Susan G. Komen Postdoctoral Fellowship, ASCO Young Investigator Award, AACR Women in Cancer Research Scholar Award, and SABCS Clinical Scholars Award.
Valerie received her MD from the University of Chicago Pritzker School of Medicine and her PhD in Molecular Sciences from the University of Tennessee Health Science Center. She completed residency in Internal Medicine and fellowship in Medical Oncology through the ABIM Physician-Scientist Research Pathway at Vanderbilt. Valerie is board certified in Internal Medicine and Medical Oncology.
Amy C. Cavers is an executive leader with more than 30 years of experience in medical affairs, clinical development and commercialization of therapeutics. Ms. Cavers was most recently Chief and SVP, Strategic Engagement and Innovation/Field Medical Team at Verastem Oncology. Prior to that she held the role of VP, Scientific Affairs at TG Therapeutics, Inc., a global biopharmaceutical company focused on the development of therapies in B-Cell malignancies for 5 years. Additional experience includes Senior Director, Scientific Strategy and Communications at Onyx Therapeutics, US Launch Lead for ixabepilone at Bristol Myers Squibb, Senior Director, Global Strategic Marketing at Millennium Pharmaceuticals and VP, Marketing at Celgene. Her experience in developing and bringing novel therapies to market includes high-profile clinical programs and launches, to include blockbuster drugs BOTOX, THALOMID, REVLIMID, VELCADE and KYPROLIS. She has developed a world-class global network and medical alliances through an innate ability to build extraordinary relationships internally and externally.
Ms. Cavers holds a Bachelor of Science degree in Animal Health Science from the University of Arizona.
Sheila Magil, PhD is a CMC and quality expert with more than 30 years of experience working closely with both large and small biopharmaceutical companies to bring novel drugs to patients. As a Principal Consultant with BioProcess Technology Consultants, Sheila has helped many companies implement upstream and downstream manufacturing processes, quality control testing and characterization, cGMP compliance, and validation of manufacturing processes and facilities. Sheila was most recently the Managing Director for BDO USA. Sheila has a proven track record of overseeing successful internal and external development activities and preparing a wide range of regulatory filings to the FDA and EMA including 510Ks, INDs, BLAs for biologics and cell and gene therapy related materials. Sheila received her BA in Chemistry from Carnegie Mellon University and a PhD in Biochemistry from the University of Minnesota.
Tammy Furlong is the Vice President of Finance and Accounting at Elevation Oncology, responsible for the financial oversight, management and compliance of the organization. Tammy is a solutions driven financial executive with extensive leadership experience in accounting, financial reporting, information systems, financial transformation, global strategy and management areas encompassing more than 20 years with Fortune 500 publicly traded companies. She has most recently focused on financing transactions for Biotech and Pharma companies in her role with Valkyrie Consulting. Tammy's experience in financial transformation lends strategic focus and expertise integral for a growing portfolio.
Tammy has a BS in Accounting from Adelphi University, an MBA from Bentley University, a Graduate Certificate in Project Management from the Boston University Metropolitan College, is a Certified Public Accountant licensed in Massachusetts and a Project Management Professional with the Project Management Institute.
Tammy resides in New Hampshire and enjoys swimming, running, hiking, cycling, and skiing.
Siera Talbott brings over 15 years of experience in industry and government-funded projects supporting rapid growth in biologic-based therapies. Siera's roles mostly focus on Project Management, Product Development and Corporate Development. Siera loves creating structure out of chaos, distilling technical requirements into business outcomes and leading high-functioning teams.
Siera holds a Ph.D. in Cancer Cell Biology from West Virginia University (WVU). Her academic research focused primarily on how cancer cells evolve to become chemotherapy resistant. With an extreme fascination of protein signaling networks, Siera further worked on cell survival and toxicity from nanoparticle exposure for the National Institute of Occupational Safety and Health (NIOSH). Siera went on to setup two first-in-kind Bionano laboratories for WVU serving multiple academic departments, government and industry nearby. During this time, Siera also developed the Environmental Health & Safety program used by the School of Engineering.
As Director of Project Management at Argos Therapeutics (Durham, NC), Siera managed all the operational projects for commercial launch of an autologous cell therapy product for Renal Cell Carcinoma. Later, as Head of Product Launch & Operations for a French biotech company (Erytech Pharma, Lyon, FR), Siera led the expansion into the U.S., including the construction and startup of a GMP manufacturing facility in Princeton, N.J. In conjunction with expansion efforts, she has managed Global Supply Chain and Program Management.
As a contractor, Siera provided clients with CMC and operational strategy support to drive forward early stage companies to the next clinical phase. With many favorite things, she enjoys driving efforts focused on risk and change management, scenario planning and decision analysis.
Sarah Ringuette has 22 years of experience in pharmaceutical development including the past 10 in regulatory affairs. Prior to Elevation, she was an Executive Director of Regulatory Affairs at Biohaven Pharmaceuticals and Head of Regulatory for the Kleo Pharmaceuticals subsidiary, Principal in ICON's Strategic Regulatory Services consulting group and Global Regulatory Lead at Alexion and Bristol-Myers Squibb. She has led regulatory strategy for small molecules, biologics, and cell and gene therapies from pre-IND through market approval and post marketing in oncology, immunology, infectious disease, neurology, metabolic and compliment conditions and ophthalmology across rare, ultra rare and non-orphan indications. She has an MPH from Johns Hopkins University, a RAC from the Regulatory Affairs Professional Society and a BS from the George Washington University. Sarah resides in Farmington, CT where she hikes and skis with her family as much as possible and is often seen around the US at dance competitions and horse shows with her daughters.
Brian Sullivan specializes in company building, fundraising, business development and asset evaluation, corporate and product communications, branding, media engagement, and health-focused public awareness campaigns. He was a founding employee of Verastem Oncology (NASDAQ: VSTM), a biotechnology company discovering and developing oncology therapeutics. Brian was a member of Longwood Fund, a healthcare venture capital group which founds and invests in medical companies. Prior to Longwood Fund, Brian held scientific, operational and development roles within both private and public biotechnology companies and at the Massachusetts General Hospital. Brian received an M.S. in Reproductive Immunology on mechanisms of tumor development and resistance to therapy in cervical and breast cancer. Brian resides in Boston, Massachusetts and is an avid skier, ocean enthusiast, and traveler.
Robert C. Yang has over 10 years of experience serving as counsel to public companies during stages of substantial growth, mainly in the biotechnology industry. Prior to joining Elevation Oncology, he was Executive Director and Assistant General Counsel at REGENXBIO, a leading gene therapy company, where he advised on several major capital markets and corporate development transactions in addition to legal matters across all business functions. Earlier in his career, Robert was an associate at the international law firm of Gibson, Dunn & Crutcher, where he practiced in the areas of capital markets, securities regulation and corporate governance. He received his J.D. with honors from New York University School of Law and his B.S. in Economics from Duke University.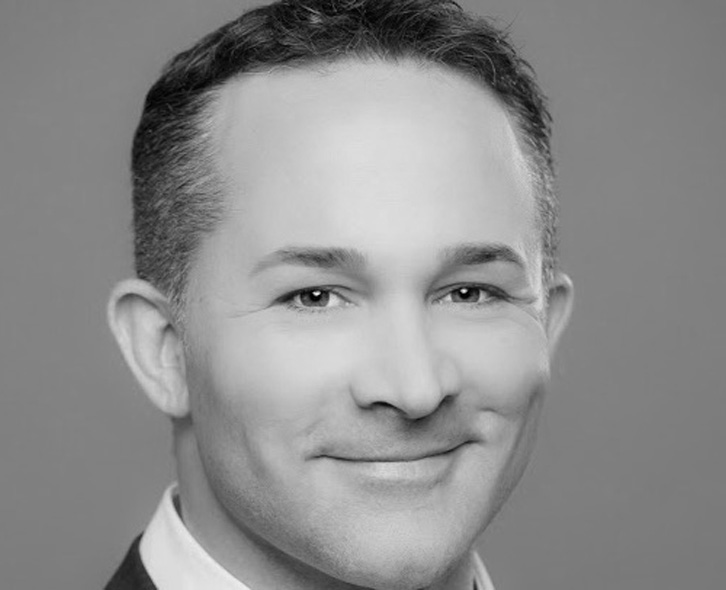 Ryan Bloomer
Head of CMC
Ryan Bloomer is an experienced leader with expertise in leading the planning and execution of chemistry, manufacturing, and control strategies. He brings over two decades of industry experience to Elevation Oncology, and joins the company from Genentech where he spent seven years in roles with increasing responsibility, most recently serving as Global Head of External Drug Substance Manufacturing overseeing a global product portfolio of 46 commercial small and large molecule products. Prior to that, Ryan served as Head of Operations at Novartis Pharmaceuticals managing the manufacturing process of clinical and commercial stage products. He has also held positions at Biogen,BioReliance and Regeneron.
Ryan earned his Bachelor of Science from Nazareth College of Rochester in Biology/Biochemistry.
He resides in California and enjoys activities such as mountain biking, cooking ethnic food and spending time with his wife and two children.
Scientific Advisory Committee